Providing Excellence Customs clearance service is not about releasing Cargo and as we believe in the concept of "Time is Money" the keywords in Customs clearance are Time & Cost.
Our uniquely Experienced Custom's brokers who are always updated with the Egyptian laws ensure a very smooth and fast clearing process with the most cost effective ways.
With many decades' expertise of tariffs and Customs laws, rules and regulations we are ideally placed to provide you with Customs Brokerage solutions for your goods in each and every port in Egypt.
ACID customs regulations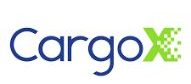 New Egyptian authorities, with respect to Decree No.38-2021; have implemented new Advance Cargo Information regulations which Egyptian importers are required to declare full information
about goods shipped to Egypt at least 48 hours before actual shipping from exporting country.
Please ensure the below regulations are adhered to.
ACID number must be advised at booking stage and included on all shipping documents thereafter.
Forwarding Instruction Requirements:
ACID Number:
a 19 digit number uniquely identifying the ACI shipment.
Example : 4988470982020120017
Consignee - Egyptian Importer VAT Number: a 9 digit number issued by the Egyptian Tax Authority uniquely identifying all companies registered in Egypt.
Example : 498847098
Consignor/Shipper - Exporter Registration Number:
a 17 alphanumeric string containing 3 segments: Two letter code (ISO-3166-1) representing the country where the exporter (shipper) is registered,
​Two digits identifying the type of registration number (01–Company Registry 02–​VAT)
The exporter registration number issued by the relevant authority.​
Example: US-02-1208614364 (A US based exporter VAT Number).